A SINGLE DANLEY AMPLIFIER AND A SINGLE DANLEY JERICHO HORN REPLACE (AND VASTLY OUTPERFORM) THIRTY-SIX 1.5-INCH COMPRESSION DRIVEN HORNS AND THIRTY-SIX WOOFERS AT THE WILL ROGERS SHRINE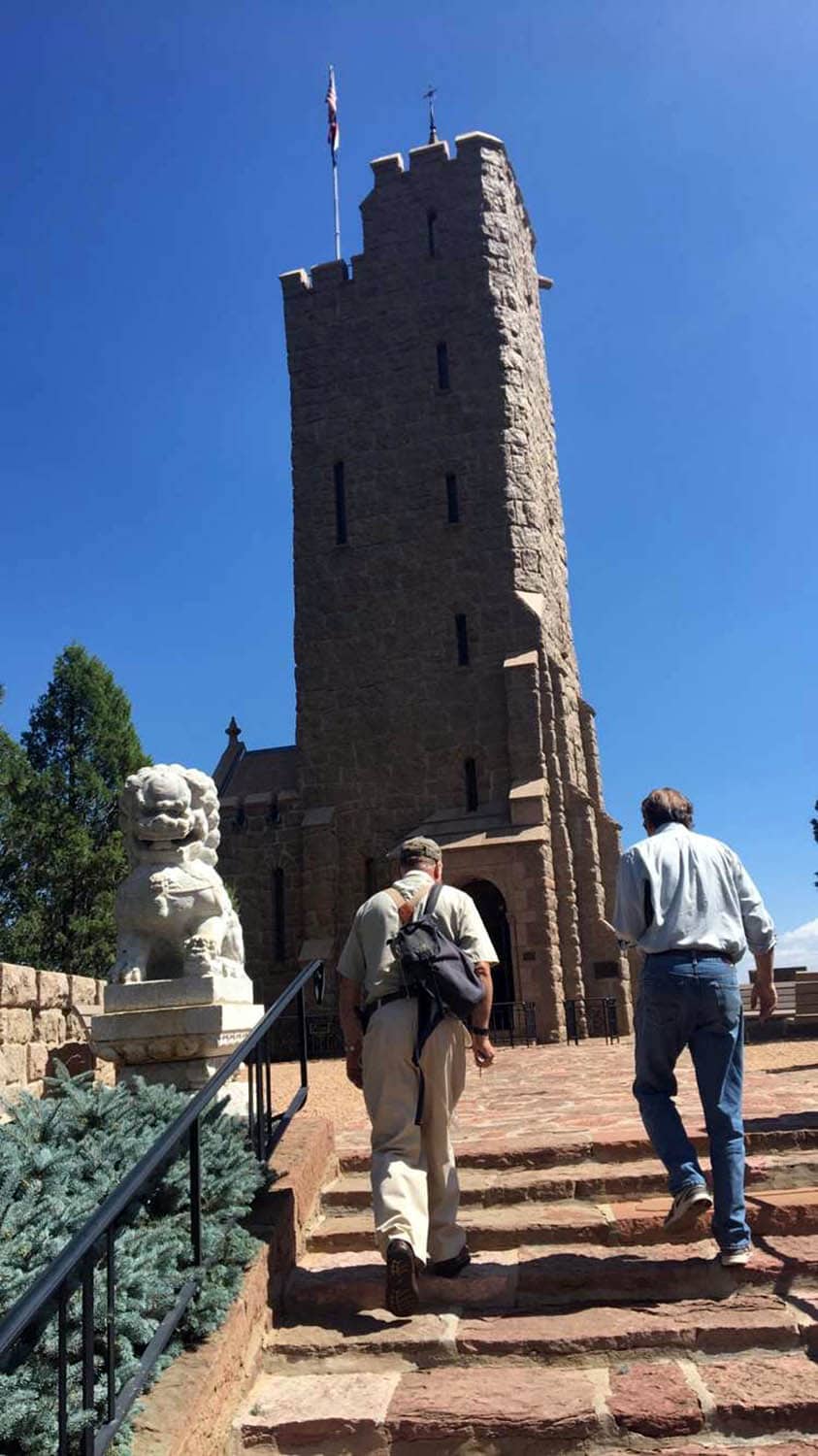 The Will Rogers Shrine of the Sun sits atop Cheyenne Mountain, and its five-story observation tower overlooks the city of Colorado Springs and points beyond. In addition to being an eponymous tribute to the celebrated Depression-era humorist, it is the tomb of philanthropist and entrepreneur Spencer Penrose and his wife Julie, who completed its construction in 1937, two years after Rogers died tragically in a plane crash. The Shrine plays a measured role in the lives of all the denizens of Colorado Springs – like a traditional church bell, it chimes on the hour and on the fifteen minutes in standard Westminster code, in addition to playing clarions at special times and on special days. Local integration firm Houlton Audio/Video Applications recently replaced the old, inefficient 2,500-watt system comprised of eighteen amplifiers, thirty-six 1.5-inch compression driven horns, and thirty-six 15-inch loudspeakers, that had previously conveyed the Maas-Rowe carillon chime system to the town, with a very efficient 10,000-watt system comprised of a single four-channel Danley DNA 10K4 Pro amplifier and a Danley J3-94 Jericho Horn.
"Just the old tweeters and woofers alone came it at nearly 800 pounds. We had to pull them out with a crane!" recalled Jeff Houlton, company president. "That system had been in place since the late 1970s, burning a ton of electricity during all the waking hours over all those many decades. We've recently become acquainted with the advantages of Danley's innovative Synergy Horn and other patented technologies, and we thought the Will Rogers Shrine would be an excellent opportunity to take advantage of Danley's pattern control, fidelity, and efficiency. Indeed, if we had replaced the old system's failing parts, it would have been more expensive than the entirely new Danley system – by a mile!"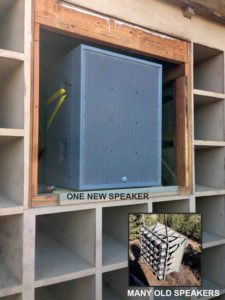 The new system uses a single 450-pound Danley J3-94 Jericho Horn. Houlton A/V positioned it so that its pattern would keep above the zoo below so as to minimize disturbance to the animals while still covering the southwest quadrant of the city entire city and beyond. A four-channel Danley DNA 10K4 Pro amplifier powers the Jericho Horn, using on-board DSP and a comprehensive J3-94 preset to apply all of the recommended Jericho Horn processing, including multi-dimensional loudspeaker protection. An analog Ashly MX-508 rack-mount mixer takes input from the Maas-Rowe carillon chime system and leaves seven additional inputs for use by performers for special occasions.
"It's the miracle of Danley's modern, forward-thinking technology that allowed us to replace such a massive, inefficient system with something with such a small footprint, both electrically and physically," Houlton said. "And the performance is way better! The Jericho Horn sounds amazing. You can hear the chimes two miles away! And they sound beautiful!" In addition to designing and installing the new Danley system, Houlton restored the microphone input infrastructure in the Shrine's anechoic chambers. The chambers were used in the original chime system and can now be used by musicians for broadcast to the entire Broadmoor community below.
Danley Sound Labs
Experience Danley in Person
Find a local distributor and schedule a live demo with one of our many experienced distributors and sound consultants.