DANLEY AND ASHLY GET THE CHECKERED FLAG AT ATCO DRAGWAY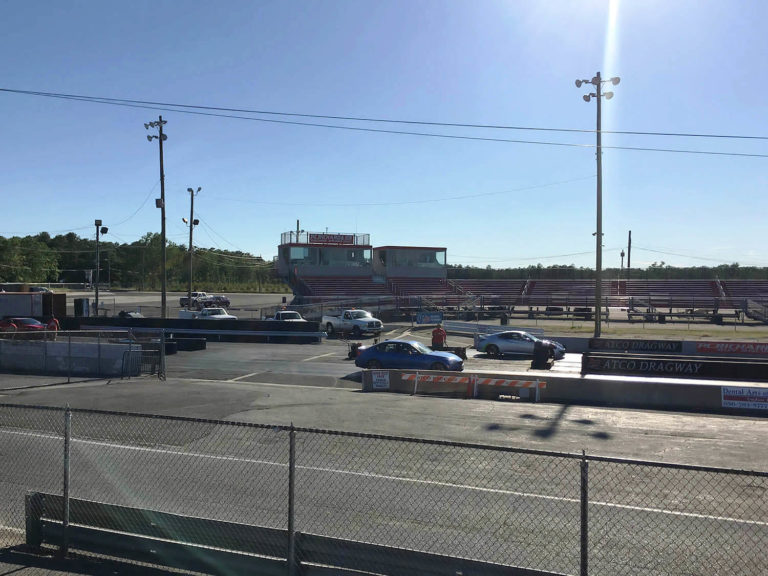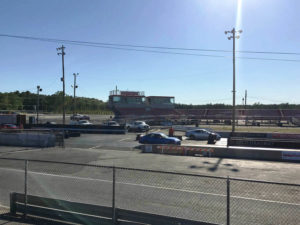 The Atco Dragway opened in Atco, New Jersey over fifty years ago and has thus been the setting for many of the memories most cherished by Northeast drag-racing enthusiasts. Its quarter-mile strip sees action more days than not (in addition to weekend events, weekday events are commonplace), making Atco Dragway one of the busiest dragways in the country. However, the thunder from the engines was, until recently, the only full-frequency effect at Atco; All of the sound reinforcement squeezed its way into the world through anemic paging horns. Now, fully-weatherproofed, full-frequency Danley OS-80 loudspeakers backed by Ashly processing and amplification keep up (if only sonically) with the dragsters at Atco!
"We've been working with Atco for years, but I was only recently able to convince them of how much better the fans' experience would be with full-range loudspeakers," explained Kevin Rodio, president/CEO of Spellcaster Productions, the New Jersey-based live event and A/V installation company that designed and installed the new sound system. "The grounds were covered with low-fi paging horns that they were trying to pump music, in addition to announcements, through. I brought one Danley OS-80 to the dragway for a demo and managed to cover the same area that had previously been covered by fifty-plus paging horns! And of course, the fidelity was unparalleled."
Once the dragway officials committed to the new system, they only gave Spellcaster Productions three weeks to design, procure, install, and commission the new system! Danley and Ashly both stepped up, delivering the necessary equipment with all due haste so that Rodio's team could get the job buttoned up in time for big events on Memorial Day weekend.
To start, Rodio specified six Danley OS-80s: one for the west pit and staging area, three along the bleachers, and two more for the east pit and main staging area. "The Danley OS-80s have response down to 100Hz, compared to the horns, which got down to 800Hz if they were lucky," he said. "And they have an incredibly competitive price-point, especially considering how much output they deliver. Finally, they're totally weatherproof and ready for New Jersey's cold and snow, heat and rain."
Two beefy, four-channel Ashly nX1.54 amplifiers deliver 1250W to each 8ohm OS-80 loudspeaker, with front-end processing and loudspeaker conditioning provided by an Ashly ne8800 8-by-8 matrix Protea™ DSP. "The Ashly processing software is powerful, flexible, and reliable," said Rodio. "It's easy to use, too, I can just drop whatever processing module I like into any signal path. We have a lot of experience with Ashly gear, and it's always reliable. Ashly's customer support is fantastic – we always get our questions answered quickly and if anything goes wrong, Ashly makes it right, no questions asked." Atco staff control the system from an Ashly FR-8 customizable, wall-mounted network fader bank, where Rodio assigned each fader to input volume for a CD player, an FM receiver, an iPod interface, two wired booth mics, and one wireless mic.
"It sounds so good that they're excited to expand the system," said Rodio. "We hadn't even finished tuning the system when dragway officials started inquiring about adding more boxes to cover the remaining areas that were still being covered by the paging horns. The plan is to work that into next year's budget!"
Danley Sound Labs
Experience Danley in Person
Find a local distributor and schedule a live demo with one of our many experienced distributors and sound consultants.