DANLEY LOUDSPEAKERS COMPLETE THE FINAL PHASE OF GREEEN BAY PACKERS' LAMBEAU FIELD EXPANSION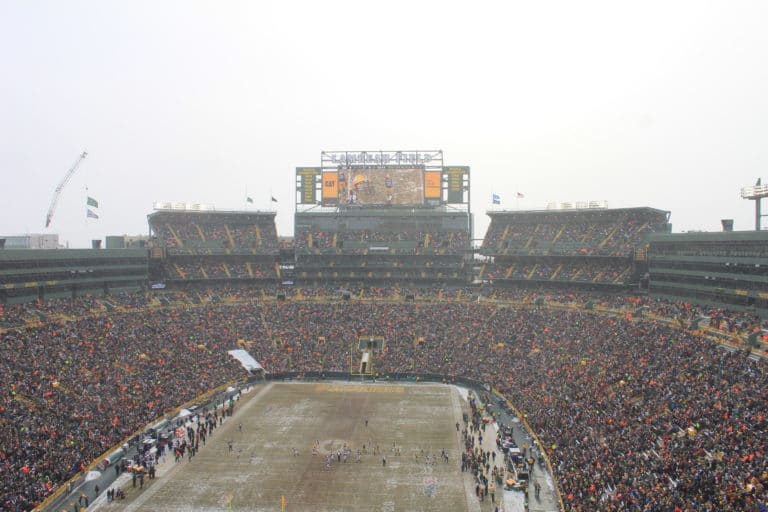 The Green Bay Packers have yet again expanded the seating capacity of legendary Lambeau Field, which raises it to the third-largest NFL stadium in the league with a total of 80,750 seats. The additional seats number 7,000 and fill in the south end zone, which had been the last remaining gap in Lambeau Field's bowl architecture. With the bowl complete, designer Anthony James Partners and installer Pro Media Ultrasound were able to remove the longer-throw loudspeakers that had previously covered the south end zone seating and replace them with distributed Danley Sound Labs Synergy Horn loudspeakers that are mounted unobtrusively to the new structure. This final phase completes Lambeau Field's all-Danley sound reinforcement system, which has been widely praised for its impact and fidelity.
"We knew going into the original system overhaul that the structural completion of the south end zone would give us the fully-symmetrical system we wanted," explained Larry Lucas, director of audio engineering for Anthony James Partners (Richmond, Virginia). Lucas designed both phases of the Danley system overhaul at Lambeau Field. He continued, "Not only did it allow us to cover the original south end zone seating, it also allowed us to cover the 7,000 new seats as well."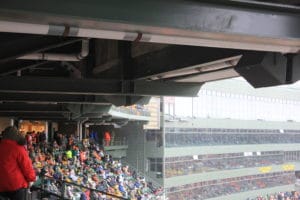 Over one hundred new Danley Synergy Horn loudspeakers comprise the addition. They include 26 Danley SM-100s, 31 Danley SM-96s, 42 Danley SH-MINIs, six Danley SH-46s, 21 Danley SH-21s, and, for good measure, two of Danley's flagship SH-50s. Crown amplifiers power the system, with processing and control from BSS London. The existing Danley system is made up of twelve loudspeaker towers, each of which contains a Danley Genesis Horn GH-60 for primary coverage, a Danley SH-100 for fill, and a Danley TH-118 subwoofer for impactful bass.
Danley's Mike Hedden commented, "Part of the commissioning process included STIPA measurements performed by the local authorities in charge of emergency and mass communication. They measured every seat not once but twice as they had never seen such high STIPA readings. Intelligibility is a huge hurdle in large venues and to have the third largest NFL stadium with stunning fidelity as well as intelligibility speaks to our superior technologies."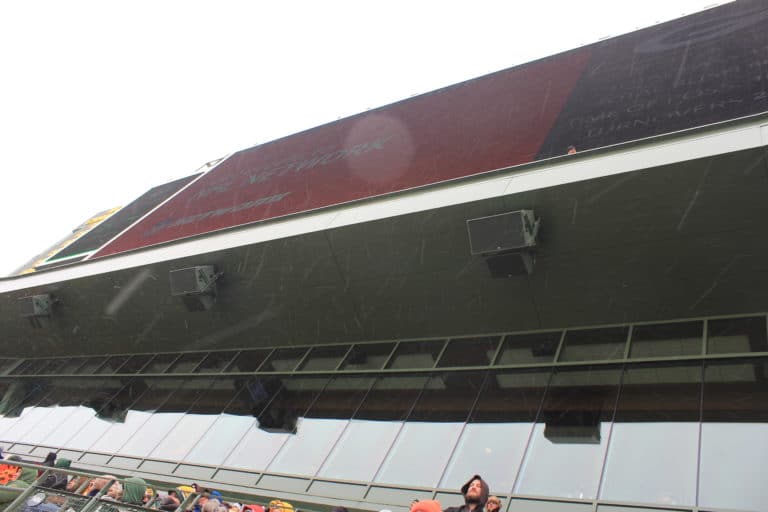 "Danley's small-format loudspeakers gave us the opportunity to tuck them under the soffits and under the new deck," said Lucas. "Importantly, we did not have to place any loudspeakers on the front of the new deck, which is prime advertising real estate. The team has received a lot of comments from season ticket holders in the south end zone. They're very pleased with the sound of the new system. As a system designer, it was especially gratifying to see the whole stadium come together. It was exciting to commission and verify that, as planned, all of Lambeau Field is now seamless."
Danley Sound Labs
Experience Danley in Person
Find a local distributor and schedule a live demo with one of our many experienced distributors and sound consultants.