DANLEY SOUND LABS DELIVERS CRYSTAL-CLEAR INTELLIGIBILITY ON A TIGHT BUDGET AT SAINT BARNABAS CATHOLIC CHURCH
Birmingham, Alabama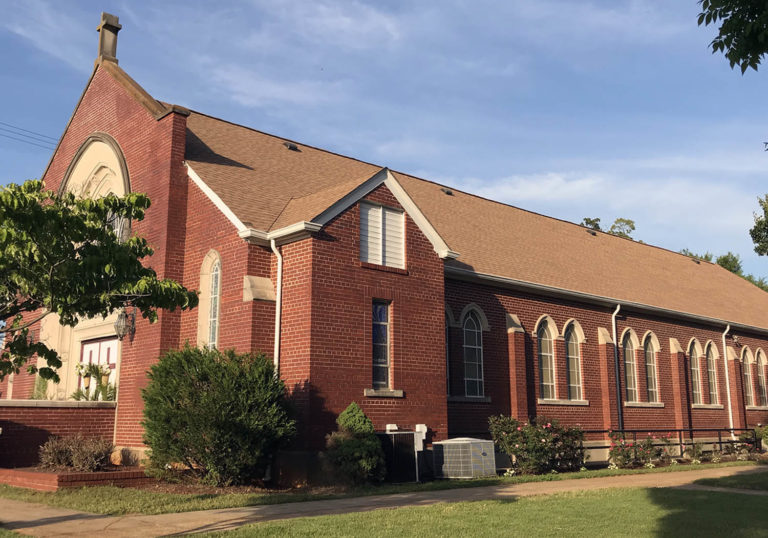 Saint Barnabas Catholic Church is a vital social anchor and community-builder in an economically-challenged section of Birmingham, Alabama. Its beautiful sanctuary was constructed in the early 1950s, and, although the room itself is still in excellent shape, the sound reinforcement system that went in fifty years ago was not. The room can accommodate 300 people, but congregants routinely avoided all of the middle pews because it was impossible to understand what was being said, and intelligibility toward the front and back was still challenging at best. Local AV integration firm ENG AV designed and installed a simple but remarkably effective Danley Sound Labs loudspeaker system comprised of two Danley SM100 loudspeakers and four small Danley Nano loudspeakers for choir and stage monitors.
"Many of our parishioners are older, and hearing can be a challenge for them even under the best of circumstances," explained Father Douglas Vu, who, in addition to leading Saint Barnabas, volunteers his time as a sports commentator. Father Vu's boundless energy and enthusiasm have made him a local celebrity in the Birmingham area. He continued, "Our parish is located in a poorer neighborhood of Birmingham, and money is always an issue. That's why I was happy to work with Gary [Boackle] at ENG AV. I trusted that he would deliver a custom-built system that would solve our intelligibility problems for the most affordable price."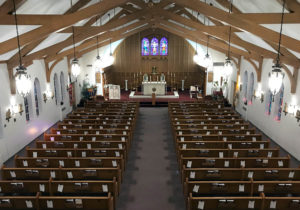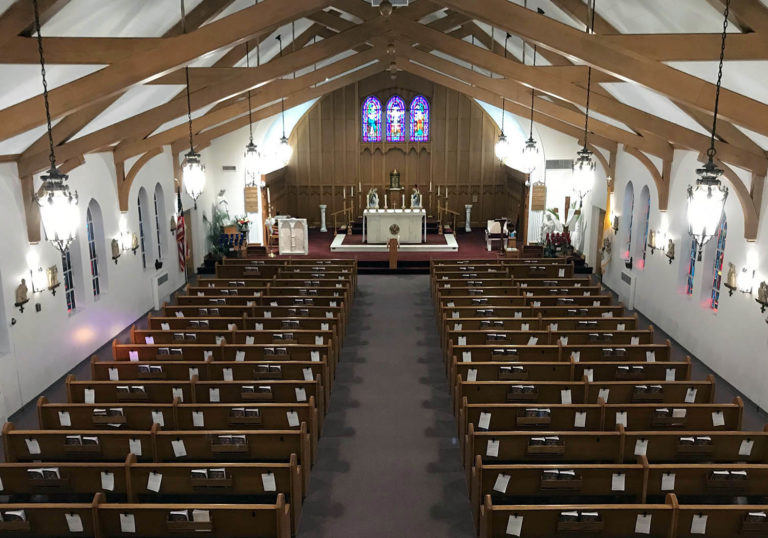 "The previous sound reinforcement system at Saint Barnabas was extremely old," explained Boackle, founder and owner of ENG AV. "Although it was possible to understand Father Vu most of the time because he naturally projects, it was usually impossible to understand what a most respected pastor emeritus was saying. He's 80 years-old and soft-spoken. We've worked with many different loudspeaker manufacturers, but Danley is unique. I was impressed when I heard a Danley demo several years ago at InfoComm, and we recently had great success covering a local high school football field and stands with just three Danley OS80 loudspeakers and a single Danley OS115 subwoofer. Danley seemed like an ideal fit at Saint Barnabas because Danley's patented point-source technology has such natural intelligibility and excellent pattern control. We could hit the pews, keep energy off the walls, and minimize feedback problems from the alter. It's also excellent that Danley boxes are manufactured in the USA and that the company doesn't shy away from its faith-based roots."
Boackle's solution is straightforward. A single Danley SM100 full-range loudspeaker hangs above the altar and angles down to miss the alter and cover the front half of the room. A second Danley SM100 hangs halfway back and covers the remainder of the room with an appropriate delay. Two diminutive (six-inch cube) Danley Nano loudspeakers cover the choir loft with a flat, phase-coherent frequency response between 200Hz and 15kHz, and two more Nanos serve as monitors for Monsignor O'Connor. QSC amplification and processing provide back-end support for the system. Boackle and his installation team hustled to get the system in place before the big Easter mass.
"Everyone is thrilled with the new sound quality and intelligibility," Boackle reported. "Since Father Vu is so loud and the Monsignor is so quiet, we set up an autogain in the QSC DSP. That, together with Danley fidelity, makes for an effortless listener experience. The two of them can trade back and forth and you can hear every word, despite the fact that they're speaking at entirely different volumes. And since the Danley boxes are relatively small and clean, they blend right into the aesthetic without detracting." Father Vu added, "Now every pew in our church can hear the word of God clearly, and I am so happy! The old system was like listening to announcements on an airplane and the new system is like just talking to someone without a microphone. It's an incredible difference. Even our hearing-impaired members have come to me to express how much it has improved their experience."
Father Vu concluded, "After the Good Friday liturgy, an elderly parishioner sent me a message about his experience during this service: 'I have a major hearing impairment and the new sound system was clear and provided the sound support I needed.'"
Danley Sound Labs
Experience Danley in Person
Find a local distributor and schedule a live demo with one of our many experienced distributors and sound consultants.