DANLEYS GENESIS HORNS PROVIDE STADIUM SOUND AT SPRINGFIELD HIGH SCHOOL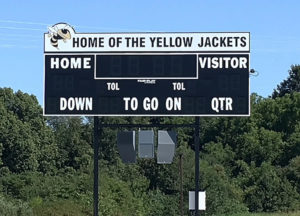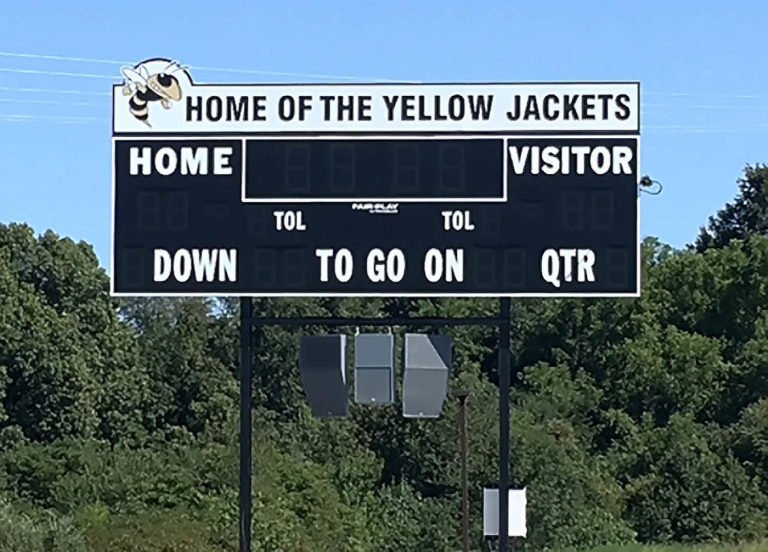 The Yellow Jackets football team is the pride of Tennessee's Springfield High School, but, until this season, the team hadn't played a proper home game in 35 years! All of its "home" games actually took place at Springfield Middle School because the high school had no football stadium. But that's all changed now with the completion of a new 2,100-seat stadium right on the high school's campus. What's more, Springfield went from no stadium to a state-of-the-art stadium with "college stadium sound" supplied by just two Danley Sound Labs GH-60 Genesis Horns and a Danley TH-115 subwoofer.
System Integrations, Inc. is a Tennessee-based integration firm with broad expertise in IT and related technologies, and it has a history of successful projects with Robertson County Schools, the district to which Springfield High School belongs. "Springfield High School really wanted to showcase its new football stadium. It had been such a long time coming – and with the help of James Marshall, Robertson County Schools' supervisor of technology, the stadium finally was completed," explained Jeff Ledford, president of System Integrations, Inc. "Danley has been our go-to loudspeaker manufacturer for a while now. Danley boxes have excellent pattern control, fidelity, and reliability. They're very flat, and straight out of the box we get good, crisp, clear sound that doesn't require very much in the way of DSP. Moreover, Danley boxes are pretty forgiving, which is great because none of the school staff who will be using the system are audio experts. Danley gives them a pro sound without requiring a pro on the staff."
The system that Ledford designed and that his company installed is wondrously simple. For full-frequency coverage, two Danley GH-60 Genesis Horns fire from either side of the large scoreboard in the end zone, one covering the home side and the other covering the visitor's side. "We've tried a lot of different loudspeaker manufacturers and models over the years, and the Danley GH-60 Genesis Horn gives us the most consistent, even coverage," Ledford said. The GH-60 Genesis Horn combines several of acoustician Tom Danley's patented technologies to deliver phase-coherent audio in such a way that fans not only get high-fidelity coverage, they also get even SPL coverage, thus delivering, via Danley's point-source technology, on the promise of line arrays without the nasty comb filtering and other side-effects that are inherent to line array technology.
In addition, a single Danley TH-115 subwoofer fills out the low end with honest, undistorted bass. Crown XTi-Series amplifiers power the system, and an Allen & Heath digital console provides the front-end interface along with modest output signal conditioning. "The system sounds great and everyone at Springfield High School is pleased with the results," Ledford said. "This is not a typical high school sounding football field system. It sounds like something you would hear in a college stadium."