GUY PENROD TRAVELS WITH MOBILE DANLEY RIG
Guy Penrod is among the world's greatest living gospel singers. For fourteen years, he fronted the legendary Gaither Vocal Band before striking out on a solo career in 2009. His work has earned him Grammy and CMA Dove Awards and over four million unit sales. His transcendent live performances have earned him a comfortably-booked schedule that takes him, his band, and his crew away from their Tennessee homes for both domestic and international dates about half of any given month. Indeed, Penrod has performed at Carnegie Hall, Kennedy Center, Sydney Opera House, Atlanta's Georgia Dome, Billy Graham Crusades, and the White House. Shortly after launching his solo career, Penrod and his FOH engineer at the time, Tim Thomas, designed an incredibly compact and yet tremendously powerful Danley Sound Labs loudspeaker and subwoofer system that Penrod's current staff now transports in the luggage area of the tour bus.
Although he has an impressive set of ears – and chops behind a mixing console that could have paid the bills if it weren't for his sublime voice, Penrod surrounds himself with musicians and technicians whose talents are on par with his own. Thomas, who currently works as FOH and Production Manager for Bellamy Brothers and has long headed A/V integration firm Thomas Sound and Video, served as Penrod's FOH engineer from 2009 to 2013. He mixed Penrod's first few solo concerts, which relied on the house sound reinforcement systems. "Given my installation background, I went into those venues and really tuned things up to the limits of the equipment," Thomas said. "But we found the results to be inconsistent and sometimes frustrating."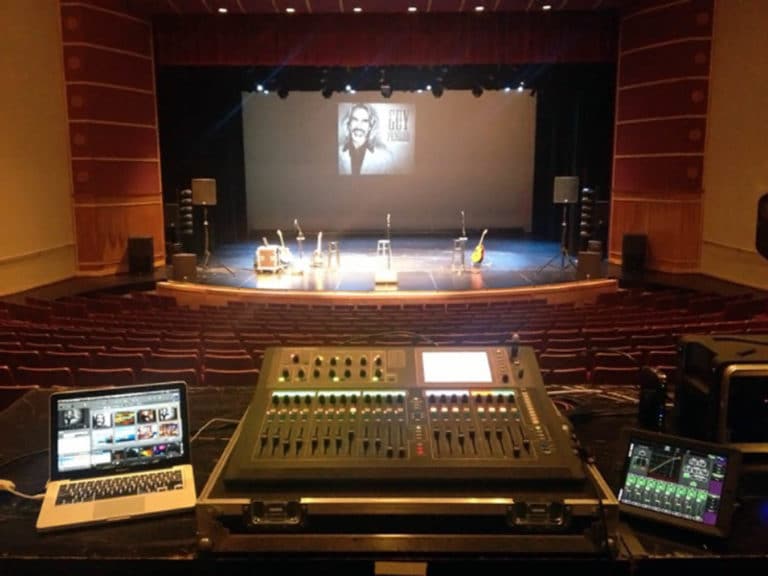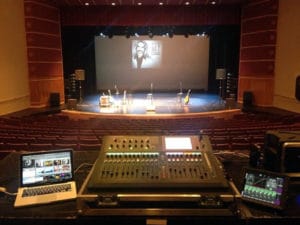 Thomas continued, "I had been a fan of the Danley sound, and we looked into getting a mobile Danley system for Guy. We visited Danley headquarters in Gainesville, Georgia and listened to several possibilities. The Danley sound is smooth and never harsh sounding, and the transitions across the frequency range are smooth and even. In addition, given their quality and efficiency, Danley's price-point is a great value."
The system they settled on consists of four Danley SM-80 full-range loudspeakers, which are easily deployed on poles, two to a side for clear stereo imaging. Two Danley TH-118 subwoofers provide abundant low-end support, and a Danley SM-LPM serves as Penrod's monitor (the rest of the band in on in-ears). Two dual-channel Peavey amplifiers are all that are needed to power the system with abundant SPL to fill 500 to 1,500-seat venues. Moreover, the entire system, including an Allen & Heath console, fits under the tour bus.
"I've been in this business pretty much my entire life, and I know lots of artists who schlep their own equipment on the road," Penrod said. "Nothing compares to the ease, consistency, and sound quality of our Danley system. Its relatively small size always draws comments, and everyone is impressed by the sound and volume when we fire it up. We fill a 1,500-seat room beautifully, with sound quality that is natural and a joy to listen to. The imaging is also fantastic. Of course, we're still careful to tune the system for each new room, but even that is a much easier process with the Danley rig since the boxes themselves start out even."
Danley Sound Labs
Experience Danley in Person
Find a local distributor and schedule a live demo with one of our many experienced distributors and sound consultants.