HARDPOP CLUB ELEVATES TO DANLEY SOUND LABS SUBWOOFERS AND LOUDSPEAKERS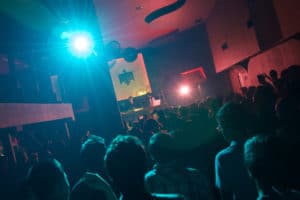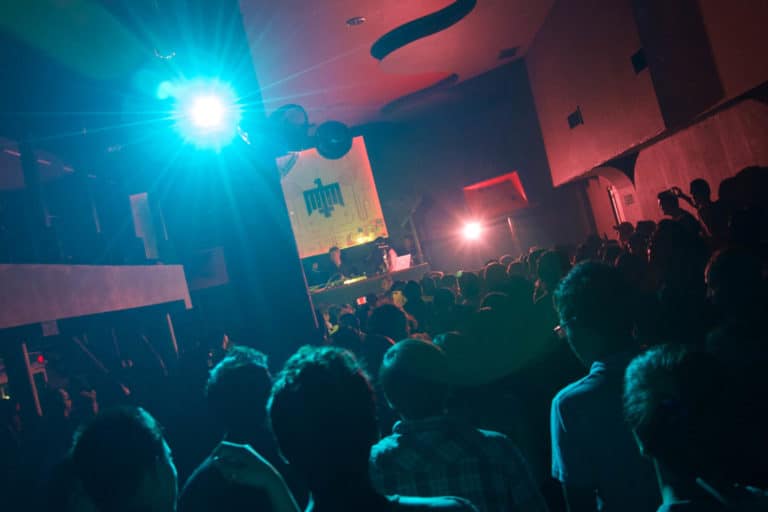 The Hardpop Club in Ciudad Juárez, Mexico is both a source of immense local pride and a beacon to serious DJs and electronic musicians around the world. Indeed, the hard-partying citizens and electronic music fanatics of Ciudad Juárez regularly fill the Hardpop Club to its 500-person capacity, and international DJ and club publications consistently rank it within the top one hundred clubs globally. Over the past two years, the Hardpop Club has – with the help of North Carolina-based Clarity, Inc. – switched out its old sound system for a cutting-edge Danley Sound Labs system with abundant headroom, crystalline fidelity, and honest, chest-crushing bass. The improvement over even the best conventional club sound systems is obvious, and artists and fans alike are hailing the new sound at Hardpop Club. In addition, Danley's new optional club aesthetic makes a bold visual statement that underscores the unique sonic characteristics of Tom Danley's innovative designs.
As a border town that was especially hard hit by Mexico's drug war, Ciudad Juárez is both a city and a rallying point, and the returning health of its vibrant cultural life is a metric of hope for its citizens. "The owner of Hardpop Club is in a city that is attempting to recover from its bad reputation," said Bill Weir, vice president of technology at Clarity and the mastermind behind the club's sound design.  "He feels that he has to go above and beyond to attract A-list performers from around the world. He wanted a new sound system that would be unique and that would reinforce Hardpop Club's position as a leader in the industry." With its focus squarely on the music – most of the club's patrons are electronic music fans first and club-goers only second – that meant taking the new sound system to the next level.
"Clubs are obligated to refresh their sound and look every so often and Hardpop Club was due for an upgrade," explained Rich Mason, president of Clarity. "Electronic dance music is one of the most demanding forms of music on a sound system because its creators fully and deliberately exploit the entire frequency range – from 20Hz to 20kHz. Rather uniquely, Danley offers a lot of legitimacy in the low end, particularly the bottom octave. Beyond supplying a ton of bass, Danley subwoofers are truly musical. Because Danley full-range boxes are horns, we can keep energy off the walls, and their phase coherency is phenomenal. Hearing a loud Danley system is a unique experience because it is devoid of the distortions inherent to conventional subwoofer and loudspeaker designs."
Four Danley SH-96HO full-range boxes paired with four Danley DBH-218 subwoofers comprise the main output of Hardpop Club's new system. Because of their excellent pattern control, which extends octaves below conventional designs, Weir was able to toe the SH-96HOs in to keep energy off the walls and on the main floor, reducing the room's decay time by 300ms. Four Danley SM-96 full-range boxes paired with four Danley TH-118 subwoofers fill in the sound from the back of the room. Weir was careful to use the DSP capabilities of the Powersoft K- and M-Series amplifiers to properly delay and phase all of the system components so that everything sums in phase in the middle of the room and so that no components are fighting. A pair of Danley SH-46s and a pair of Danley TH-212 subwoofers at the DJ booth inspire great performances. A Lake LM44 DSP provides modest overall system tuning.
"Working with Danley on this project was great," said Mason. "We suggested a number of add-ons or options that would raise the Danley brand in the eyes of club owners, and they took us up on every one. The most conspicuous suggestion was a bold color contrast between the horn and the rest of the box. For Hardpop Club, the horns are red and the boxes are black. It doesn't even look like a speaker!"
"High-SPL sound reinforcement systems are typically either forgiving and lack resolution; or they have the resolution but are merciless and unforgiving of material produced in a less than stellar fashion. The greatly reduced distortion in the mid-band Danley means that even with material that's less than perfect there is a level of effortlessness that is always present. And since the large format horns are full range and have no convergence error, the sound in the venue is exceptionally warm, friendly and consistent," says Weir.
Danley Sound Labs
Experience Danley in Person
Find a local distributor and schedule a live demo with one of our many experienced distributors and sound consultants.