REFINED AND REVERBERANT, VAULT 634 CHOOSES DANLEY COLUMN LOUDSPEAKERS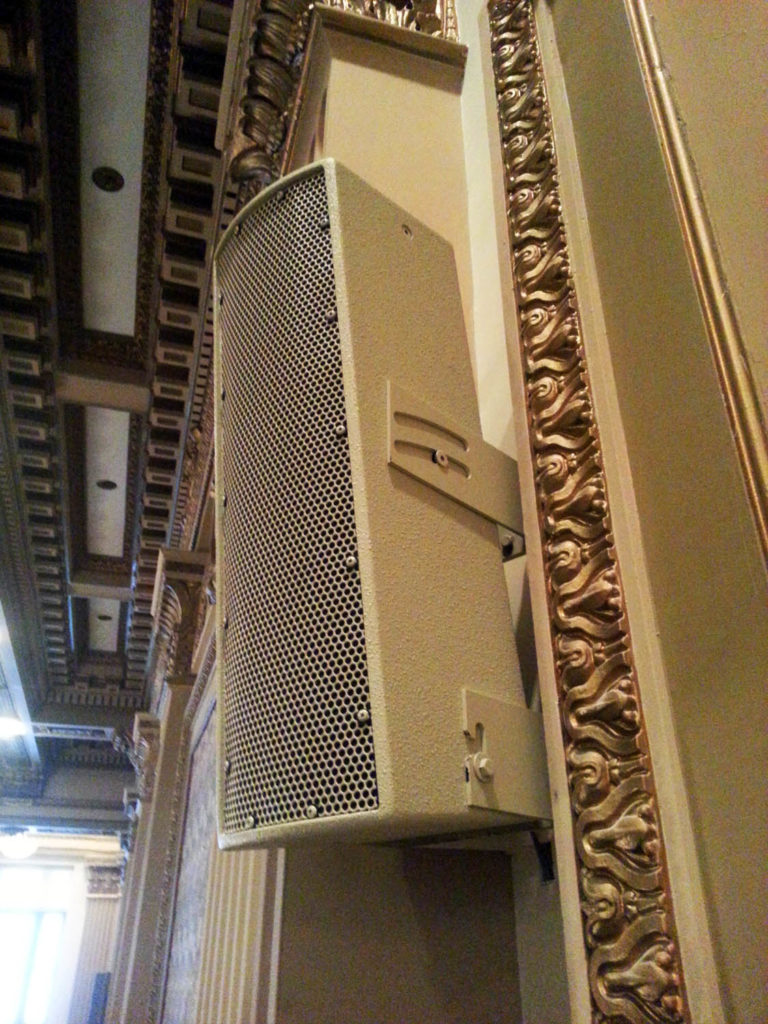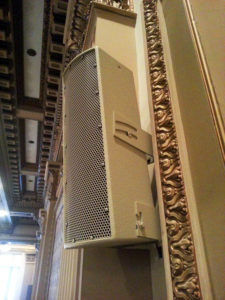 Set to open fall 2015, Vault 634 will be the premier location for first-class private events in the revitalized heart of Allentown, Pennsylvania. Its building was erected in 1911 for Lehigh Valley Trust, Allentown's biggest bank at the time. It has a Greco-Roman façade complete with ornate lion heads and an interior that bespeaks the bank's prestige at the time of its construction. Gold-leafed crown molding, a Victorian stained glass ceiling, marble flooring, Tiffany glass lamps, four massive stainless steel vaults, and six stunning murals all serve as highlights in an altogether distinguished interior.
Vault 634's owner has invested three million dollars in renovations that will ready the space for weddings, parties, fundraisers, and the like for up to 250 people while preserving the building's rich history. As part of that renovation, integration firm Sage Technologies (Mount Joy, Pennsylvania) designed and installed a sound reinforcement system centered on Danley SBH-Series columnar point-source loudspeakers, which complement the room's distinguished aesthetic while providing excellent pattern control, phase coherence, and fidelity.
"The owner and his associates brought us into the project complaining that the few events that they had already had suffered from terrible sound," said Scott Steffan, A/V systems specialist with Sage Technologies. "They had used pole speakers for those events, and no one could understand what was being said. It's no wonder. All the room's hard surfaces add up to a huge reverb time. Despite their bad experiences with the pole speakers, they requested not just a good sound system, but a perfect sound system."
Because the criteria for this type of sound system were so high, Steffan arranged an on-site demo to present the proof-of-concept. There was a shootout between the top three quality column loudspeakers currently available. Danley Sound Labs helped out by bringing a Danley SBH-10, which Tom Danley and his engineering team designed to possess the acoustic virtues of a point-source system with the form factor and tight pattern control of a column loudspeaker. There were four people including the owners who judged the demo. Each person represented a different age demographic or gender. So it was pretty conclusive that Danley was head and shoulders above the rest when the Danley speaker was unanimously chosen. "The room is deep and narrow, and it was clear that the Danley SBH-10 did the best job of keeping energy off the walls," said Steffan. "As a result, the articulation was better and the system sounded more intimate and closer to you."
Steffan designed the permanent system to use two Danley SBH-10s for main coverage and painted them to blend into the background. They're stacked vertically to effectively create one even longer column loudspeaker. He covered the sizable raised mezzanine at the back of the room with a Danley SBH-20, which is half the height of the SBH-10 and has a wider beam width. Biamp Nexia processing handles the modest input mixing for a number of floor boxes, two wireless microphones, and music playback devices, and a Crestron system gives the staff intuitive control over their volumes and mutes. A remarkably modest 125W per channel from Lab Gruppen E-Series amplifiers power the Danley SBH loudspeakers. Citing the room's inability to effectively absorb loud, low bass, Steffan opted against installing subwoofers and instead dialed in a bit more bass from the SBH-10s.
Danley Sound Labs
Experience Danley in Person
Find a local distributor and schedule a live demo with one of our many experienced distributors and sound consultants.