"THE OLD OAKEN BUCKET" RIVALS AGREE ON ONE THING: DANLEY LOUDSPEAKERS ARE THE BEST FOR THEIR RESPECTIVE FOOTBALL STADIUMS
Bloomington / West LaFayette, Indiana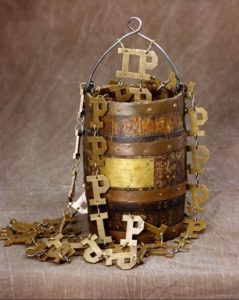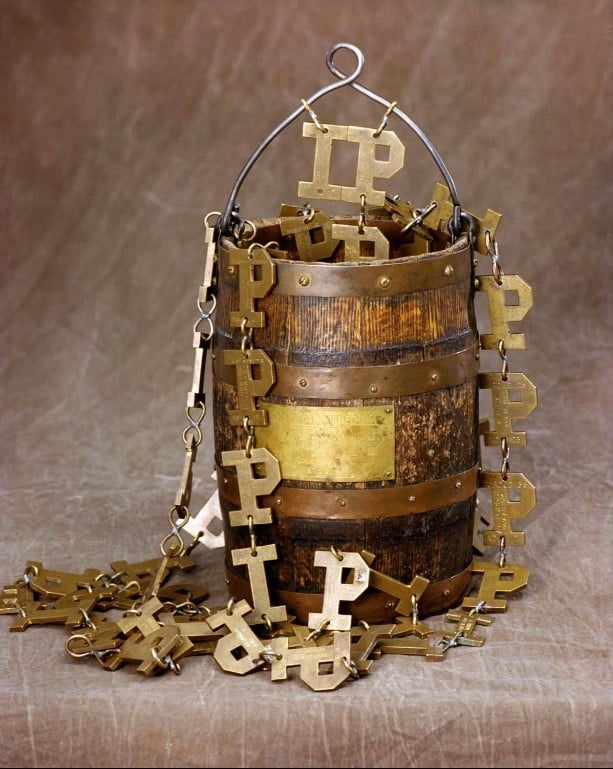 Much more than the mere hundred miles between them separates Indiana University and Purdue University. As Indiana's two land-grant institutions and with massive student bodies of around 40,000 each, Indiana University and Purdue share and foment a rivalry that's been raging for well over a century. In football, the rivalry is institutionalized in the tradition of the "Old Oaken Bucket," a trophy that goes to whichever team emerges victorious from their annual game. Recently, both Indiana University's Memorial Stadium (52,000 seats) and Purdue University's Ross-Ade Stadium (57,000 seats) underwent sound reinforcement system overhauls, and, despite their rivalry, both schools used Danley Sound Labs loudspeakers, subwoofers, and amplifiers/DSP. Indiana University and Purdue join the ranks of other universities – including Alabama, LSU, Penn State, Michigan State, Northwestern, and the University of Iowa – that rely on Danley systems in their football stadiums.
Larry Lucas, director of audio-visual services at Anthony James Partners, designed both systems, citing Danley's fidelity, output, and pattern control for the success of his other big stadium projects. Florida-based All Pro Integrated Systems took Lucas's designs and ensured all the fine details and logistics were in order – including coordination with structural engineers and Indiana University and Purdue staff – so that the All Pro technicians could install the systems efficiently and successfully. All Pro Design Engineer Michael Walden was involved in both projects and experienced the Indiana-Purdue rivalry firsthand. "We were at Purdue, and after the first kickoff, I heard the crowd chant something," he recalled. "I thought, 'that couldn't have been what it sounded like', but then I heard it again the next time Purdue kicked off. It sounded like 'IU sucks,' but Purdue was playing Northwestern, not Indiana! When I heard it the third time I was in the control booth, and everyone confirmed what I thought I was hearing. The rivalry is so deep that Purdue takes a jab at Indiana even when they're playing some other team!"
The system at Indiana went in on a temporary basis last year in conjunction with a scoreboard overhaul. The temporary system included two Danley J6-42 Jericho Horns for long throw across the field to the opposite side of the Memorial Stadium and two Danley J3-94 Jericho Horns for the nearer sides of the stadium. The temporary system was on a new scoreboard on the south end of the stadium, and it also used four Danley OS80 loudspeakers for near fill. When the system recently moved to the new permanent scoreboard on the north end of the stadium, All Pro retained all of the Jericho Horns and supplemented them with four directional Danley BC218 subwoofers, an additional Danley J3-94 Jericho Horn for the field, and eight Danley GO2-8CX loudspeakers for coverage of the deck directly below the scoreboard.
Fifteen four-channel Danley DNA 20k4 Pro amplifiers with onboard DSP power the system with a total of 300,000 watts. While they handle the loudspeaker conditioning using Danley's adjustable presets, a QSC Q-Sys DSP handles the user interface, routing, and input conditioning. Whereas communication between a Yamaha CL-series console and its stage box happens via Dante, All Pro was able to set up communication between the console, the Q-Sys system, and the Danley amplifiers using AES67.
Purdue's system is similar to Indiana's, except it's a little bit larger to match Ross-Ade's slightly larger size. Three Danley J6-42 Jericho Horns fire across the stadium, with two Danley J3-94 Jericho Horns, again, covering the nearer stands. Four of the larger directional Danley BC415 subwoofers fill in the low end, a J3-94 again covers the field, and four Danley SH46 loudspeakers provide near fill. Danley DNA 20k4 Pro amplifiers power the system, again, with onboard DSP for loudspeaker conditioning, and a QSC Q-Sys system provides all of the front-end processing and interfacing.
"I was impressed by how much directivity the Danley systems could provide at Indiana University and Purdue," Walden said. "Both systems have much higher intelligibility than previous systems, not only because Danley's output is so transparent, but also because the pattern control lets us cover the stands without bleeding onto the field. As a result, the referee's microphone has much higher gain-before-feedback, which means less equalization and processing and thus a cleaner, more natural sound."
Danley Sound Labs
Experience Danley in Person
Find a local distributor and schedule a live demo with one of our many experienced distributors and sound consultants.