TWO DANLEY SPEAKERS FOR 3,000 PEOPLE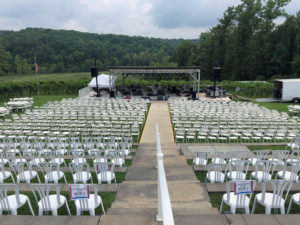 The Bellamy Brothers have enjoyed a long and satisfying musical career that shows no signs of slowing. After paying their dues for several years in the late 1960s and early 1970s, they broke into stardom with their enduring hit, "Let Your Love Flow." They've since followed it up with scores of hits spread over fifty-plus studio albums that bridge country and pop. Persistent demand the world over for The Bellamy Brothers' engaging live show keeps the affable siblings busy: they play over 150 shows, large and small, annually. Several years ago, pro audio veteran Tim Thomas stepped up as The Bellamy Brothers' production manager via his production company, ShowPro, LLC. With the help of just two Danley SM80F loudspeakers and a Danley DNA 20k4 Pro amplifier (with integrated DSP), Thomas works his magic to give the brothers consistently excellent sound regardless of the circumstances or venue.
"Apart from some big festivals where the PA is provided, the Bellamys typically play shows for between 500 and 3,000 people," explained Thomas, who, in addition to all things live-sound, has headed ShowPro, LLC. his full production and installation company, for over two decades. "House systems are always hit or miss depending on the venue. We were traveling with our own system, but as they started to get more outdoor dates, I knew we needed something that had better throw. I've known Mike Hedden, Danley president for a long time, and I agree with him that line arrays are not the end-all-be-all sound-wise. Nor did I want myself or my small crew to spend all our time pinning boxes together and then struggling to make them all sound the same. Mike told me about the Danley SM80F when it came out recently and assured me it could easily cover 3,000 people."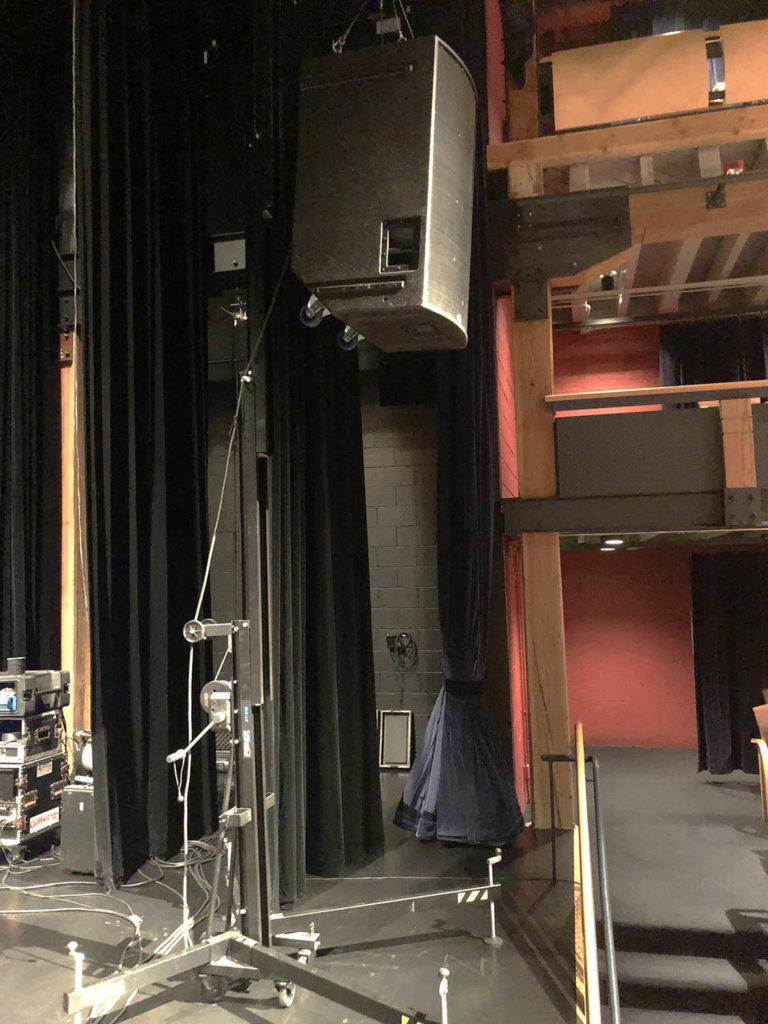 Thomas had previously run live sound for Guy Penrod, among the world's greatest gospel singers, using four Danley SM80 loudspeakers and two Danley TH118 subwoofers, so he knew that Danley's patented point-source technologies could truly deliver. After a demo, he committed to just two of the Danley SM80Fs, paired with their most powerful amplifier, the Danley DNA 20k4 Pro. The SM80F combines Danley's Synergy Horn full-range technology with Danley's Tapped Horn subwoofer technology to create a single biamped box that spans 45Hz to 17kHz (+/- 3dB) with perfect phase coherence and tremendous pattern control. The four channels of the DNA 20k4 Pro each deliver 5000W – plenty of headroom to make the system sing with musicality and ultra-low distortion.
"One of the first shows we played after getting the Danley system was at Fort Worth's 2,900-seat Will Rogers Auditorium," Thomas recalled. "I didn't yet have the lifts that I currently use, so I just stage-stacked the SM80Fs on road cases. When he saw what I was up to, the auditorium's production manager kindly offered to let us tie into their 24-box line array system, but I declined. I could tell he thought I was nuts, but once I fired it up his eyes got big and his jaw hit the floor. I walked the room and it was hitting everywhere, crystal clear with full bass response. That was the proof in the pudding: just two boxes, nearly 3,000 seats, and no problems. I remember Danley posted the picture I took with the caption, 'two Danley SM80Fs replace a 24-element line array plus subs!'"
These days, Thomas uses lifts for the SM80Fs in order to get them approximately fifteen feet in the air for ideal coverage, and he powers the system with a dedicated twenty-amp 220-volt circuit. "The low end from the SM80Fs is incredible," he said. "To be honest, I have to cut it back a little bit! Aside from that, the system is pretty close to optimal flat and we're able to save all kinds of time and frustration, day in and day out, that would have otherwise been wasted on a line array."
Danley Sound Labs
Experience Danley in Person
Find a local distributor and schedule a live demo with one of our many experienced distributors and sound consultants.