WINNERS CHAPEL SCORES WITH NEW DANLEY SBH-20 COLUMN LOUDSPEAKER SYSTEM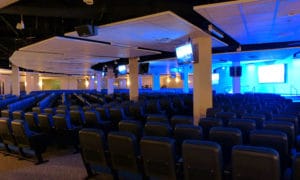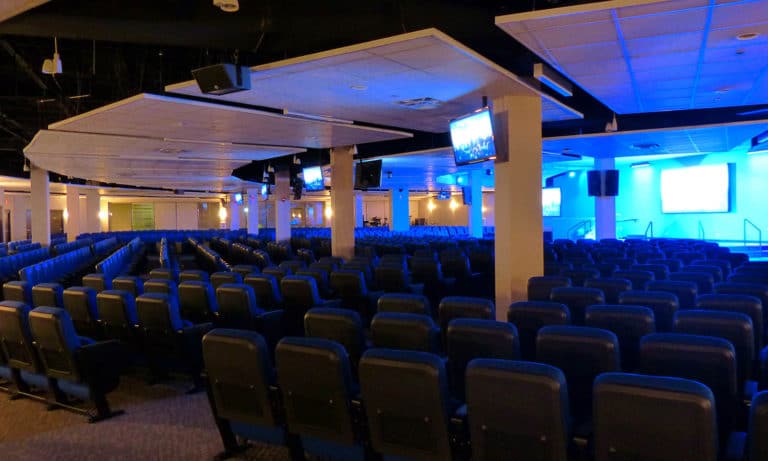 Prompted by the welcome problem of a growing congregation, Winners Chapel in Lanham, Maryland recently moved to a new location where it could build a 1,500-seat sanctuary. It is an older industrial park building, with characteristically low ceilings punctuated by numerous support columns. When its initial DIY sound reinforcement system failed to deliver the kind of spirited, impactful audio that the church had hoped for, it called on Virginia-based A/V integration firm RTW Media. Playing to the challenges of the unique space, RTW Media engineered a solution based on Danley Sound Labs SBH-20 column form-factor loudspeakers, which deliver point-source fidelity, excellent pattern control, and a clean aesthetic. Danley TH-118 subwoofers contribute low-end.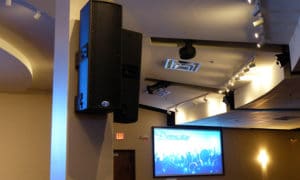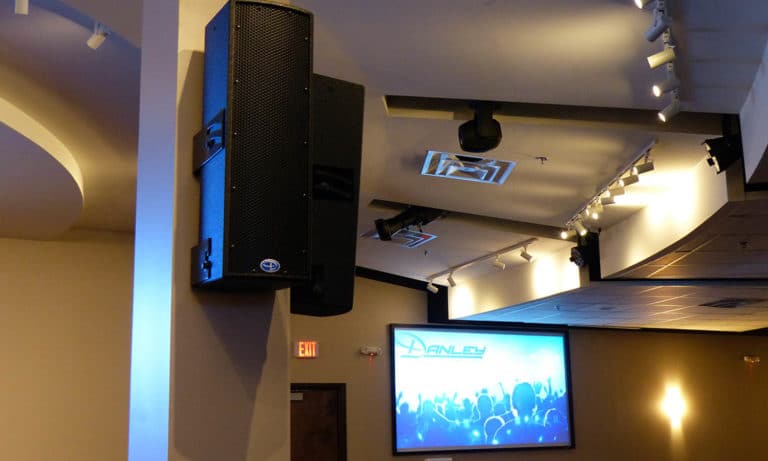 "They had big-name line array components in there, but they were misconfigured and not really in a line array," explained Zack Guida, logistics manager at RTW Media. "Not that a proper line array would have helped: the sanctuary's ceiling is only twelve feet and the room is wider than it is deep! They brought us in and basically said, 'Make it sound good.' The Danley SBH-20 is a small-footprint box that packs a lot of output and Danley's famous fidelity. Moreover, we figured out that we could mount them to the support beams toward the front, and the SBH-20's pattern control would keep energy on the people and off the walls and ceiling."
Because the good people of Winners Chapel worship with very high energy, they requested an additional Danley TH-118 subwoofer, bringing the total count to two. "The low end in the room sounds great, especially since they don't have to drive the system too much to get plenty of output," Guida said.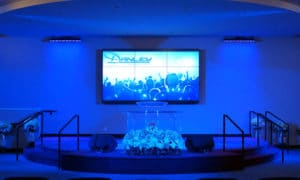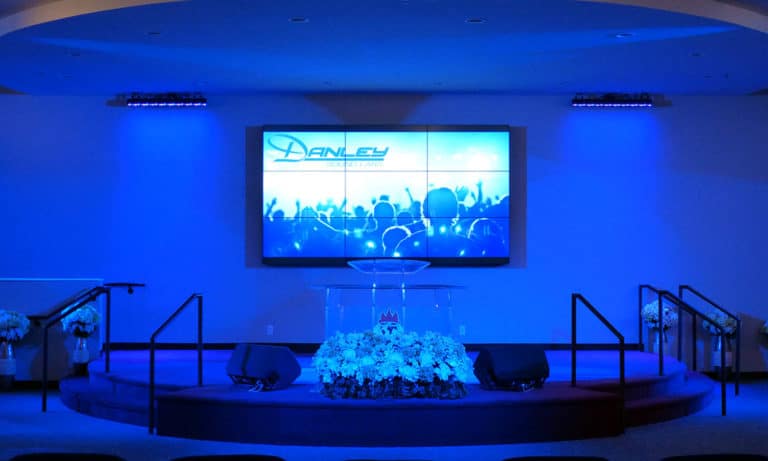 The mono system consists of four Danley SBH-20 speakers, two to a support beam and splayed so as to deliver sound in a nearly 180-degree arc. Three Danley SH-Micros provide delayed fill coverage in the shadows of other support beams. Two 4-channel Danley DNA 20k4 Pro amplifiers provide abundant power (5000W per channel) and ready-made Danley presets for the SBH-20, SH-Micro, and TH-118 subwoofer. "Our installers love the new Danley DNA amplifiers," Guida said. "They use the presets as a starting point, and they make the whole thing plug-and-play. Engineers want to know what kind of EQ we're running, and they're always surprised to learn that it's a factory setting from the amp! "Danley has it all covered," Mack McKinney, RTW's field manager noted. "The user friendliness of the solutions Danley designs make it so simple for our field techs to deploy the solutions. When you pair Danley loudspeakers with amps and Danley DSP, it works beautifully."
In addition, a DiGiCo S21 console serves as the church's mixing interface and connects to the stage with a DiGiCo D-Rack. Aviom personal monitor mixing supports the stage musicians, and AMX controllers give church staff control over audio, lights, and video.
"The folks at Winners Chapel are fully on board the Danley train," joked Guida. "They had high-quality gear before, but you really need trained hands to put it all together. It makes a big difference when you have someone who sees the entire scope of the situation and can recommend products that are designed to work within those constraints. The Danley SBH-20 is the perfect case in point."
Danley Sound Labs
Experience Danley in Person
Find a local distributor and schedule a live demo with one of our many experienced distributors and sound consultants.